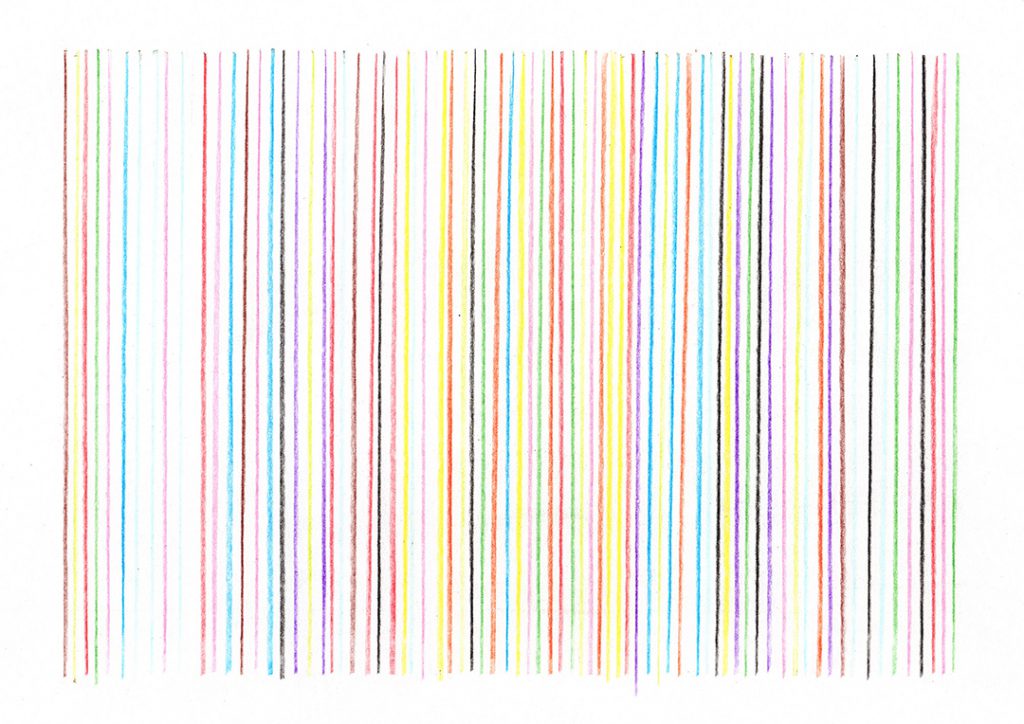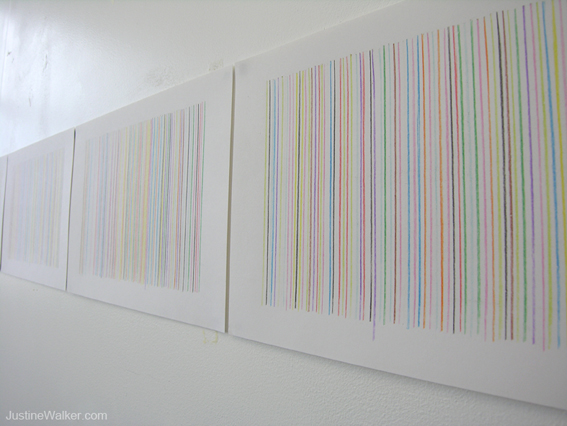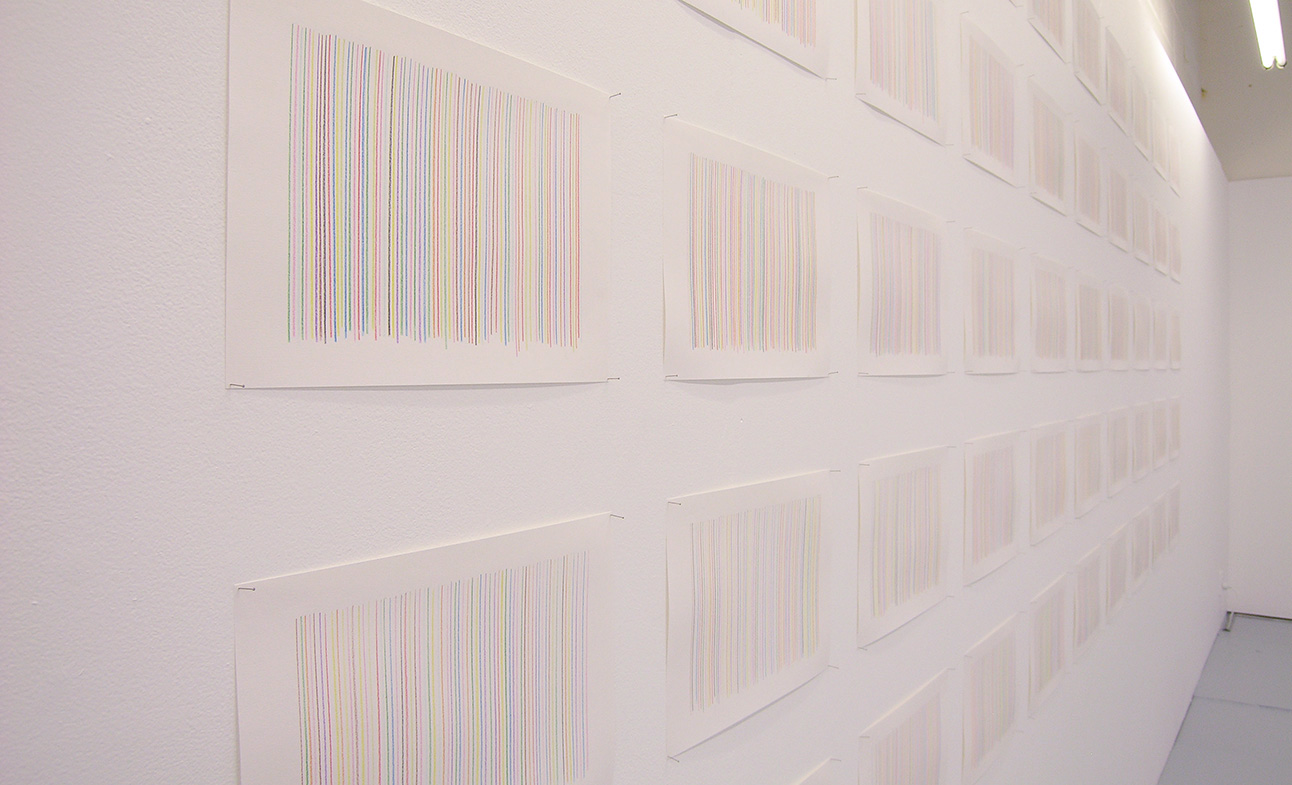 Untitled (Drawing Performance) comes from a larger body of work entitled Spinning in my Mother's Garden: a search for subjectivity. This research looked into the possibility of female subjectivity in a society based in patriarchy. Navigating feminist thought through equality, difference and androgyny and considering the theories of Irigaray, Derrida, Kristeva and others.
A4 paper, colour pencil, variable size, 2009.
12 coloured pencils are removed from their packet and placed into a container. A pencil is selected at random from the container. Using a ruler a straight line is drawn, a ruler width distance from the left edge of a landscape A4 white piece of paper. The line starts 2cm from the top of the paper and finishes 2cm from the bottom. The pencil is returned to the container. The ruler is moved 3mm to the right (by eye). Another pencil is selected at random and other line drawn. The process repeats until a line is drawn a ruler width distance from the right edge of the paper. The series continues.
Exhibited
Spinning in My Mother's Garden, MFA Graduation Show, Massey University, Wellington, NZ, 2010
Role. Play, Enjoy Public Art Gallery, Wellington, NZ, 2009
Other works from Spinning in my Mother's Garden: a search for subjectivity include Untitled, Untitled (Shuffle), Untitled (Drawing), Untitled (Performance), Untitled (Headstand), Untitled (Bulb), Untitled (Rainbow), Untitled (Landscape), Untitled (Countdown), Untitled (APPLAUSE), Untitled (APPLAUSE #2), Untitled (Cross Stitch)