Justine Walker lives and works in Te Whanganui-a-Tara (Wellington), Aotearoa (New Zealand). She has an MFA from Massey University, NZ. Her work is featured on CIRCUIT! Artist Film and Video, Aotearoa.

Walker will be participating in her first residency at NARS Foundation in New York in 2024 with the support of Creative New Zealand Toi Aotearoa. She was included in CURRANTS at A.I.R Gallery, New York and has had solo shows at FELTspace, Adelaide, and SEVENTH, Melbourne.

Walker's previous solo shows include 100's & 100's at Toi Tauranga Art Gallery, NZ; where our bodies hit the world at play_station, Wellington, NZ; For Sale: baby shoes, never worn at Toi Poneke, Wellington, NZ and Is this Enough? at Blue Oyster, Dunedin, NZ. She has also been included in numerous group shows at artist run spaces and public galleries including Whakatane Museum & Arts, Whakatane, NZ; MEANWHILE, Wellington, NZ; Enjoy Public Art Gallery, Wellington, NZ; Hirschfeld Gallery, City Gallery Wellington, NZ; High St Project, Christchurch, NZ; and The Engine Room, Wellington, NZ. Her work is held in public and private collections including Nga Taonga Sound & Vision, NZ.
Qualifications
MFA, Massey University Wellington, NZ, 2010
Massey Scholar, Massey University Wellington, NZ, 2006
BFA (Hons), Massey University Wellington, NZ, 2006
BSc, Victoria University, Wellington, NZ, 1994
Featured on
CIRCUIT! Artist Film and Video, Aotearoa, New Zealand
Upcoming
NARS Foundation Residency, New York, April – June 2024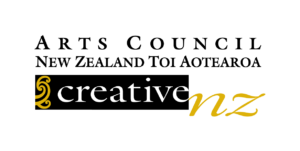 Solo Shows
100's & 1000's, Toi Tauranga Art Gallery, Tauranga, NZ, 2023
do you love me?, FELTspace, Adelaide, Australia, 2019
where our bodies hit the world, play_station, Wellington, NZ, 2017
For Sale: baby shoes, never worn, SEVENTH, Melbourne, Australia, 2017
For Sale: baby shoes, never worn, Toi Poneke, Wellington, NZ, 2016
Spinning in My Mother's Garden, MFA Graduation Show, Wellington, NZ, 2010
Is this Enough?, Blue Oyster, Dunedin, NZ, 2009
Best in Show, Art Box, Wellington, NZ, 2006
Group Shows
(In)corporate Party, MEANWHILE, Wellington, NZ, 2019
M/other, Whakatane Museum and Arts, Whakatane, NZ, 2019
Office Party, MEANWHILE, Wellington, NZ, 2018
CURRENTS, A.I.R Gallery, New York, 2018
Satisfaction Frustration, MEANWHILE, Wellington, NZ, 2017
Enjoy Recipes Illustrated, Enjoy, Wellington, NZ, 2010
Role. Play, Enjoy, Wellington, NZ, 2009
The Pretty Show, High St Project, Christchurch, NZ, 2008
Hey Student! Film Archive, Wellington, NZ, 2008
Watch This Space, Virtual Gallery Launch, St Paul Street Gallery, NZ, 2008
Double, Blue Oyster, Dunedin, NZ, 2007
Secret Life of Plants, Hirschfeld Gallery, Wellington, NZ, 2007
Koru Lounge, Wellington, NZ, 2006 – 2007
Exposure '06, Massey graduating show, Wellington, NZ, 2006
The Drawing Show, The Engine Room, Wellington, NZ, 2006
Space Invaders, The Engine Room, Wellington, NZ, 2006
Protagonettes: Timebased and Photo Media, Wellington, NZ, 2005
Awards
Finalist, Parkin Drawing Prize, Academy Galleries, Wellington, NZ, 2023
Finalist, Wallace Art Awards, Pah Homestead, Auckland, NZ, 2018
Finalist, Wallace Art Awards, Pah Homestead, Auckland, NZ, 2017
Finalist, Parkin Drawing Prize, Academy Galleries, Wellington, NZ, 2017
Finalist, Wellington Reginal Arts Review, Expressions, Upper Hutt, NZ, 2016
Finalist, Parkin Drawing Prize, NZAFA Gallery, Wellington, NZ, 2014
Finalist, Trust Waikato National Contemporary Art Awards, Waikato Museum, NZ, 2009
Finalist, National Drawing Award, Artspace, The Physics Room, Enjoy, 2008
Finalist, Mazda Emerging Artist Awards, Auckland, NZ, 2005 & 2006
Publications
All of Our Beginnings: Motherhood in the Exhibition 'M/other', Review by Matariki Williams on THE PANTOGRAPH PUNCH, August 2019
M/other catalog with introduction by Sarah Hudson
ABORTION, catalogue for CURRENTS:ABORTION with introduction by curator Barbara Zucker, A.I.R Gallery, New York, 2018
The Vulnerability Superpower, Review by Mary-Jane Duffy on EyeContact, October 2017
do undo redo, Essay by Caroline McQuarrie, 2017
Feminisms in Contemporary Art Project Spaces, Essay by Kari Schmidt included in Love Feminisms Edited by Alice Tappenden & Ann Shelton
Enjoy Recipes Illustrated, Edited by the Enjoy Trust, Enjoy, Wellington, December 2011
Spinning in My Mothers Garden: a Search for Subjectivity, MFA Essay by Justine Walker, Wellington, 2010
Requiem for set, Essay by Rachel O'Neill, in Role. Play catalog for the show of the same name, Enjoy, Wellington, September 2009
Mark Amery, The secret life of plants in The Dominion Post, April 13 2007
Collections
TUCAT Collection, Gifted to the Chartwell Collection, 2017, Auckland Art Gallery Toi o Tāmaki, Auckland, NZ
Nga Taonga Sound & Vision, NZ
Artist Talks
do you love me?, FELTspace, Adelaide, Australia, 2019
M/other, Whakatane Museum and Arts, Whakatane, NZ, 2019
Where our bodies hit the world, play_station, Wellington, NZ, 2017
Group tour of where our bodes hit the world for ArtExplore, 2017
For Sale: baby shoes, never worn, SEVENTH Gallery, Melbourne, Australia, 2017
Satisfaction/ Frustration, MEANWHILE, Wellington, NZ, 2017
For Sale: baby shoes, never worn, Toi Poneke Gallery, Wellington, NZ, 2016
Group tour of For Sale: baby shoes, never worn for ArtExplore, 2016
Interviews
Art exhibition shines spotlight on childlessness with Ben Irwin for NewsHub on TV3, N