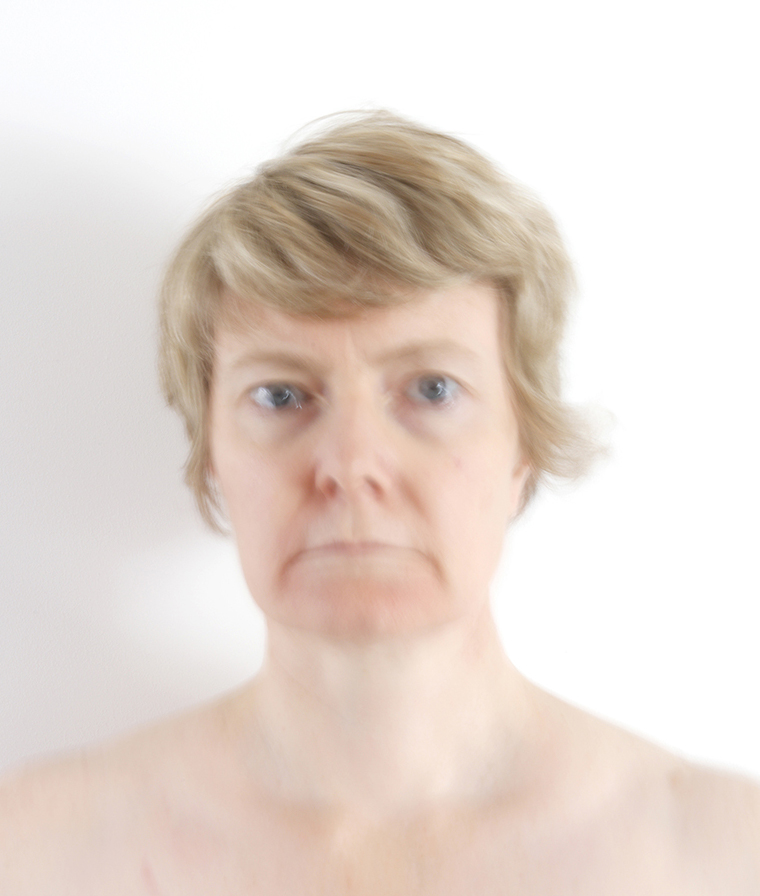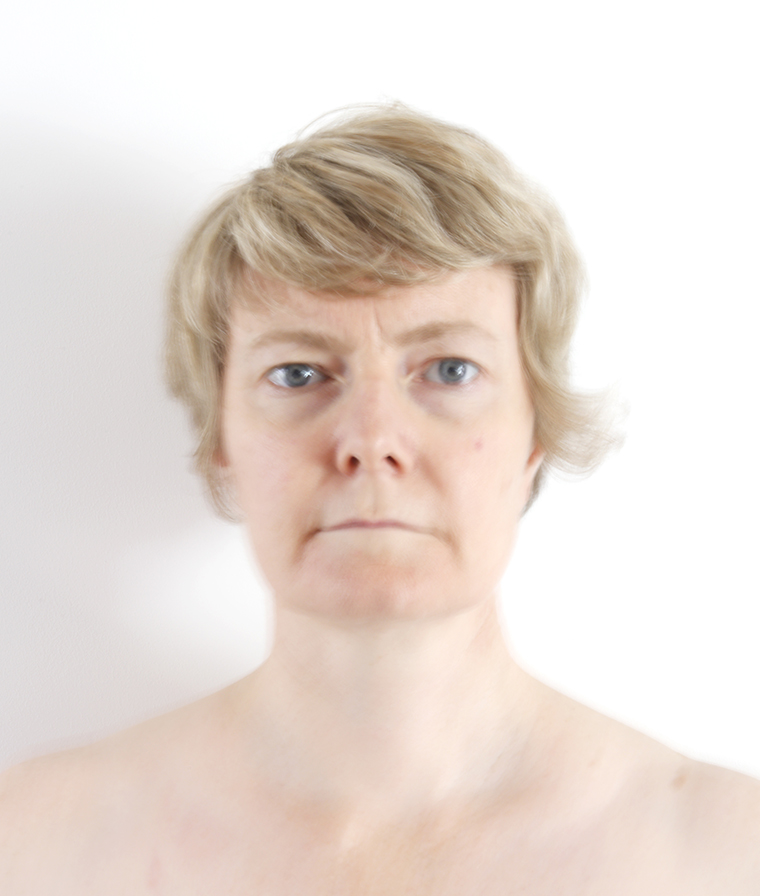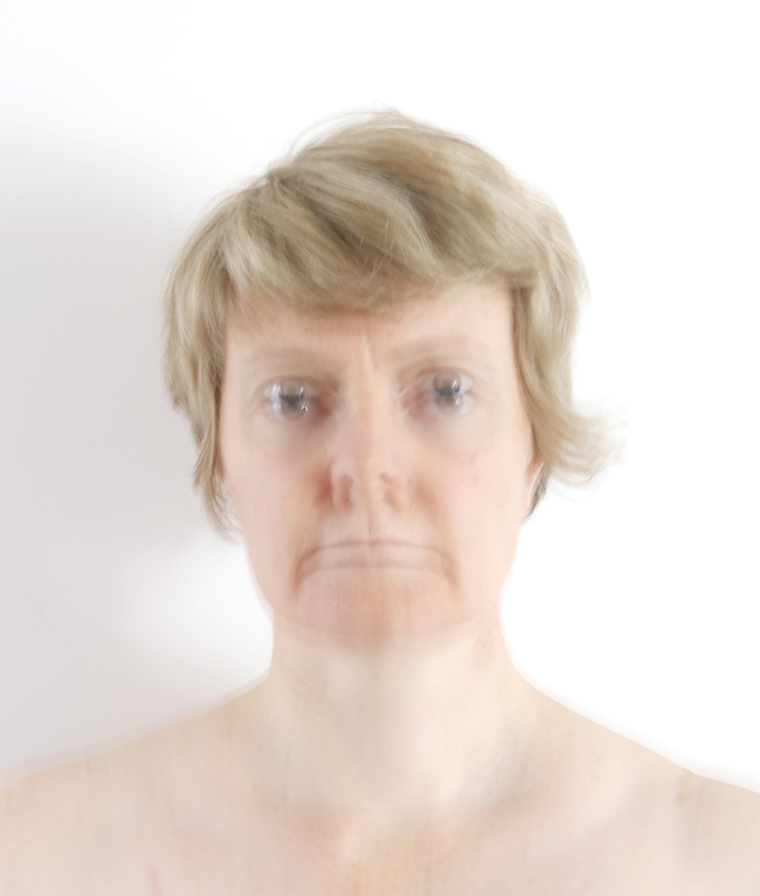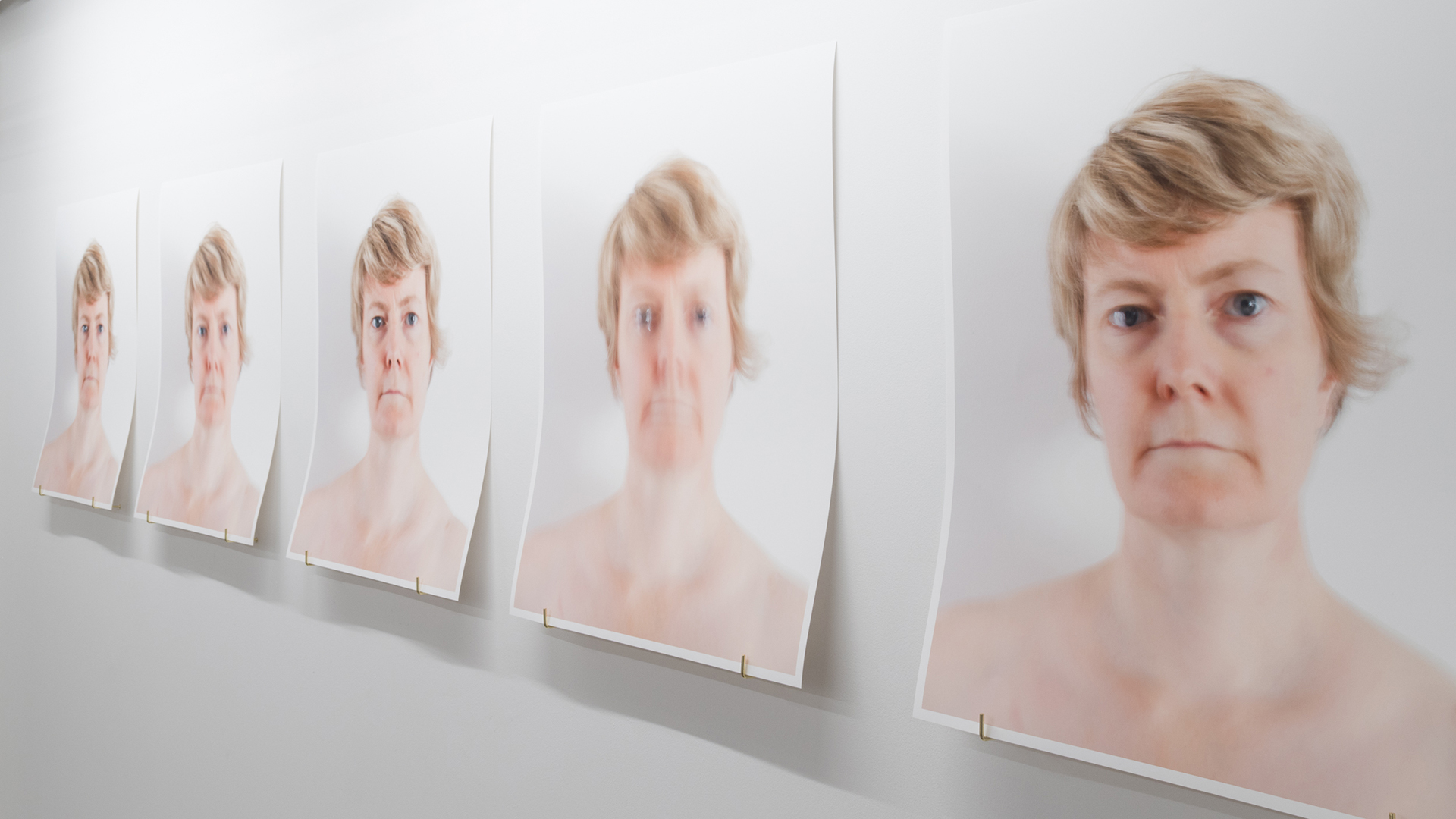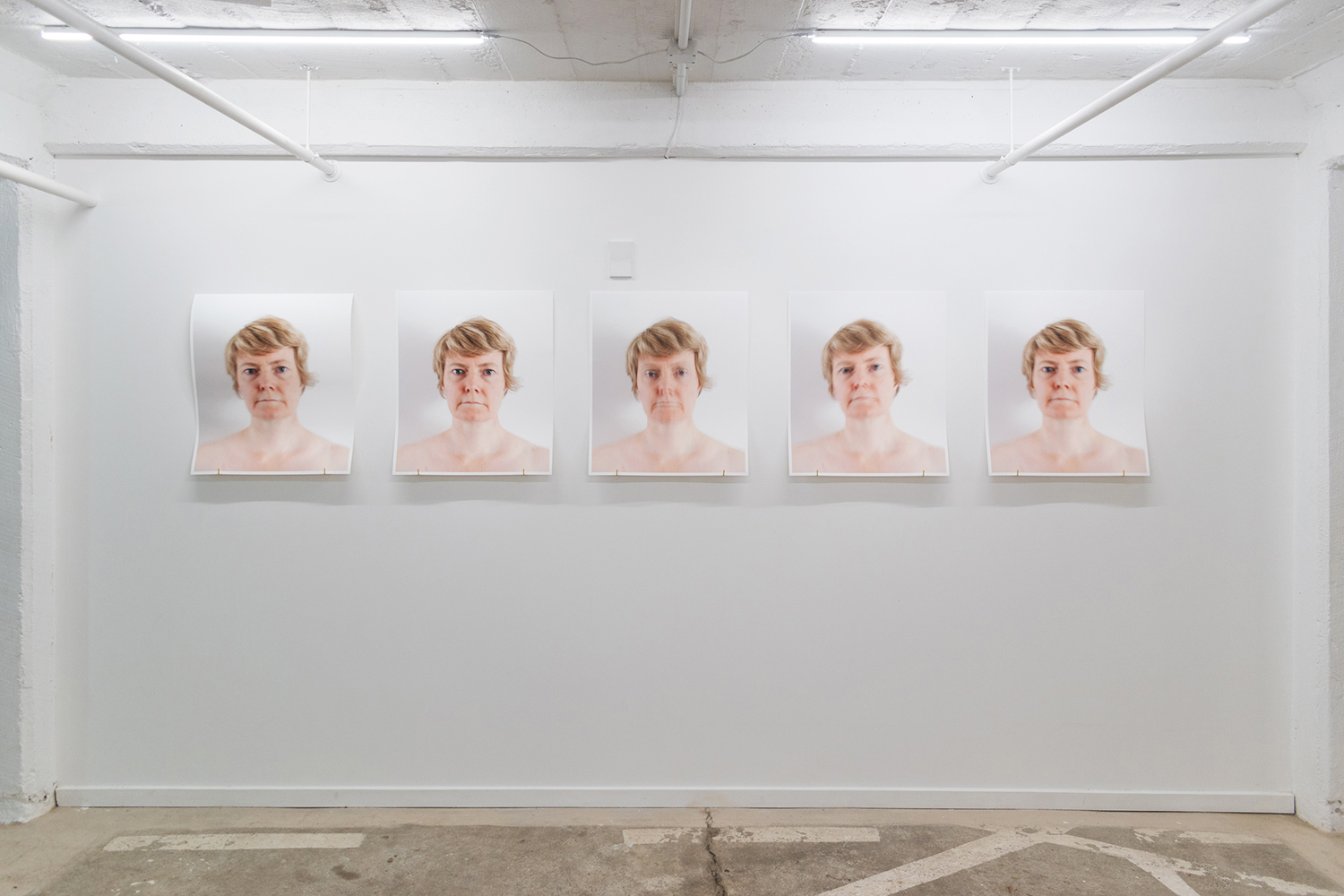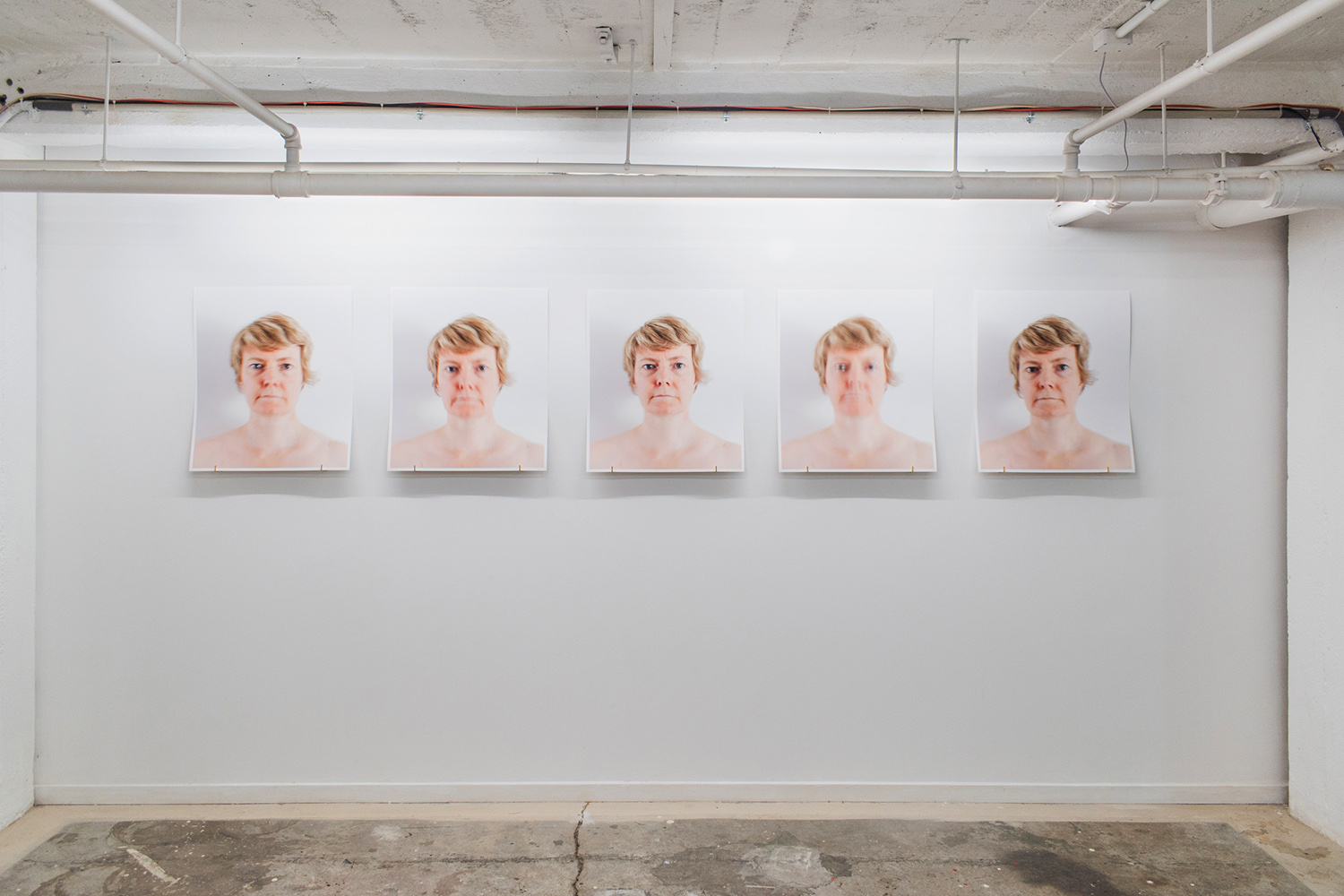 We've all had those moments where time slows down, you feel like you're moving through quick sand and wonder when you're going to wake up. These are the trauma inducing moments, all you can do is breathe through them. Only to discover that life has changed on the other side.
Breathe is a series of portraits taken with long exposures of between 2 – 2.5 seconds, the length of time it takes for the woman to inhale and exhale deeply. Printed on Ilford Photo Rag at 510 x 600 mm, the images are unframed allowing them to expand and contract in response to the temperature and humidity in the gallery, breathing in their own way.
Each image rests on two square hooks and slumps against the wall. As they expand and contract they occasionally fall off, giving the work a performative effect. Challenging the viewer to continue watching or join the performance by placing the traumatised image back on the wall.
A series of photographs on Ilford Photo Rag, each 510 x 600 mm, 2017
Exhibited
where our bodies hit the world, play_station, Wellington NZ, 2017
Wallace Art Awards, Pah Homestead, Auckland, NZ, 2017